Introducing the VCU300, the latest innovation designed and produced by the AEM team. It is an advanced electric vehicle control unit allowing the user to convert their street-level electric commuters into real motorsports champions. Using intricate algorithms, the unit allows the calibrator to create customized torque management strategies applicable to a wide range of EV systems and component combinations. With a modern, easily customizable interface, the system unifies the tuning process offering lots of useful conversion-ready features.
AEM® - VCU300 Programmable Electric Vehicle Control Unit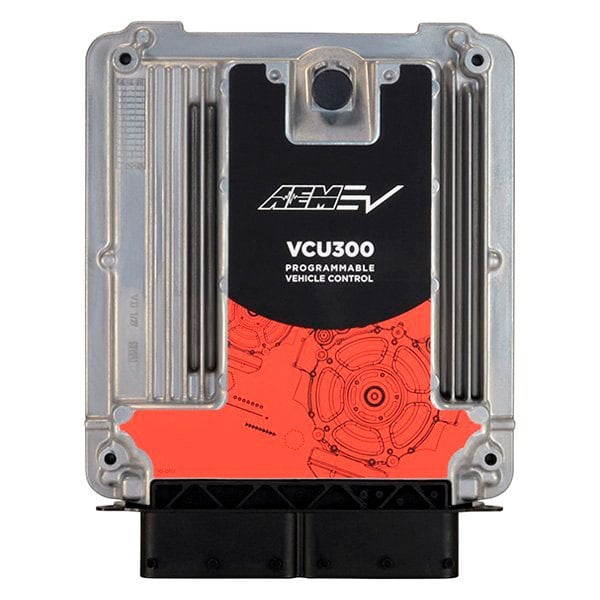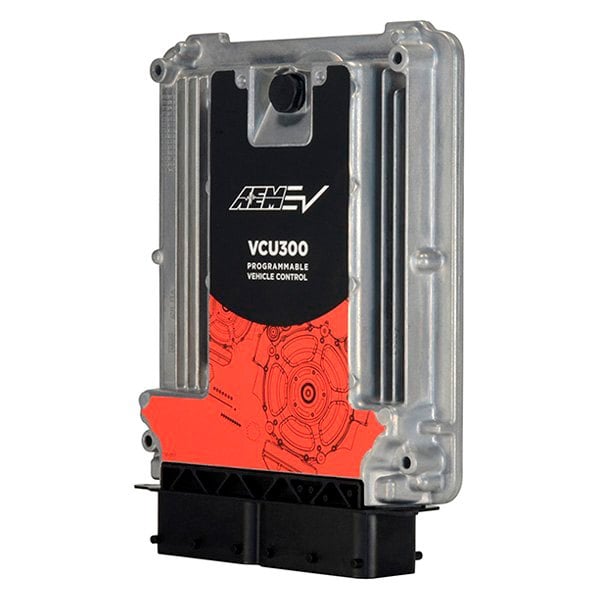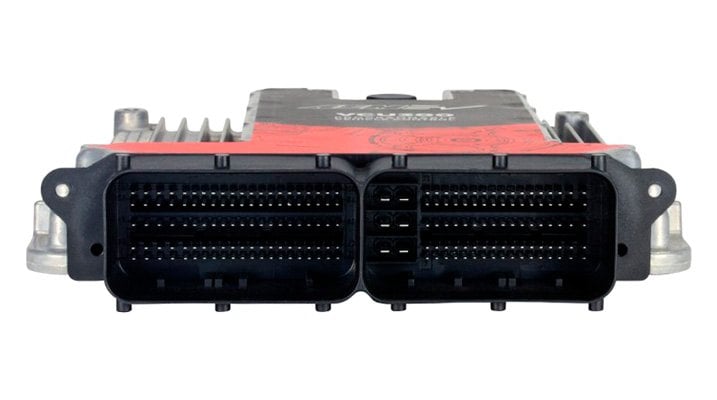 Notes:
This is a Race Only product that is to be used solely for competition. It cannot be used on vehicles that are operated on public streets, roads or highways. Its use is limited to closed-course and open-course racing that is formally sanctioned by a recognized racing organization. Any other use, including recreational off-road use, could be in violation of local, state and federal laws. Shipping Restriction: CA, NY, ME.
Specifications:
Material: Aluminum
Pin Count: 196
Clock Speed: 200/260 MHz
Motor Control: 4
Inverter Control: 4
CAN Buses: 3
Analog Inputs: 31
Digital Inputs: 8
Frequency Inputs: 5
Low Side Outputs: 39
High Side Drivers: 2
H-Bridges: 3
Main Power Relay Driver: 1
Enclosure Rating: IP6K9K (Waterproof)
Operating Voltage: 9-16V DC
Overvoltage Protection: 16V DC
Features:
Input characterization including accelerator pedal, brake switch, PRND switches, and other driver/vehicle inputs
Redundancy and arbitration features for all safety-critical inputs
Startup and shutdown sequencing of high voltage components, including independent contactor control for each inverter system
CAN message translation for BMS, inverter, PDUs, and other CAN accessories
Motor torque management dependent on vehicle operating states and other driver-selectable modes
Closed-loop motor speed regulation for indirect drive transmission applications
Dynamic torque limits that maximize safety and optimize performance
Accessory control of cooling pumps, cooling fans, lights and more
Diagnostics and fault detection including CAN message timeouts, thermal limits, contactor, and inverter enable cross-checks
Get more information about the new AEM product on this page.
​