Discussion Starter
·
#1
·
Massaging seats and leather from Swiss cows have become boring. Here are a few features that go the extra mile to do something ridiculous.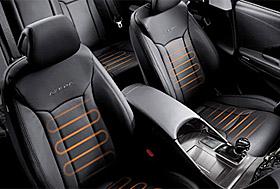 What has the car market come to when heated and cooled seats, GPS navigation and 1,200-watt sound systems aren't enough to keep us entertained? Yes, car shoppers are a spoiled bunch. But for the amount of money it takes to buy a car, insure it, fuel it, pay taxes on it and maintain it, shouldn't they be? For most people, a car is the second most expensive purchase aside from buying a home. So it had better last -- and be able to serve grilled cheese on demand, thank you.
All jokes aside, it's the money that does the serious talking. For cars costing upward of $50,000, automakers can afford to make splurges throughout the cabin in order to claim marketing one-upmanship. It's a game where you -- if you're a lucky, affluent car buyer -- can enjoy a constant trickle of over-the-top luxuries model year after model year.
Here are five such features, one of which I'd say is very over-the-top and not at all nice.
Adjustable mood and speaker lighting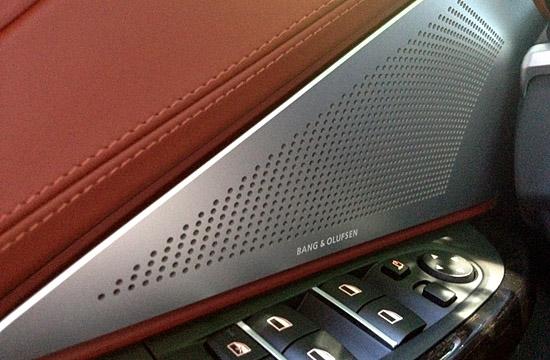 LED accent lighting piped through the dashboard, footwells, cupholders and other interior nooks and crannies can make an interior come alive at night. According to studies, the soft glow surrounding a dash panel like on the new Dodge Dart or a roof-mounted, highly focused spotlight like on the Mazda3 can also help you stay awake at night. On the Mercedes S-Class, the driver can select three different colors and dim them accordingly. On certain Fords, the driver has about seven, including wild fluorescent purples and greens. However, if you've ordered the $3,700 Bang & Olufsen stereo on the new BMW 640i Gran Coupe, you're allowed to adjust the accent lighting around the aluminum speaker covers, which glow in beautiful triangular wedges on the front and rear doors.
A/C that cools like wind-blown trees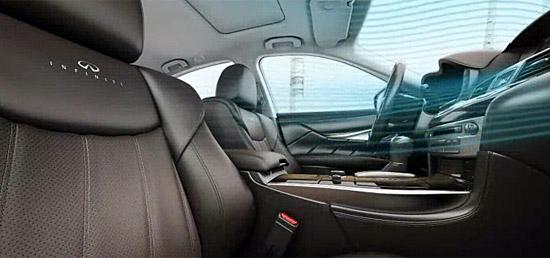 With its Forest Air system, Infiniti claims to have "re-created the calming sensation of a natural breeze." On its top-end M sedan, the system supposedly pulses the fan speed to keep a breezelike sensation and will automatically switch on the recirculation when it detects that you're driving through New Jersey. I've tried it and didn't notice anything different. However, other luxury cars try a similar trick by letting the driver adjust the overall system intensity, from soft to full-blast. How is that different from adjusting the fan speed on the dash from soft to full-blast? In practice, it's not. It's just there.