Senior Member
Join Date: Apr 2011
Posts: 200
Mentioned: 0 Post(s)
Tagged: 0 Thread(s)
Quoted: 0 Post(s)
Replace These 5 Parts for Better Mileage
---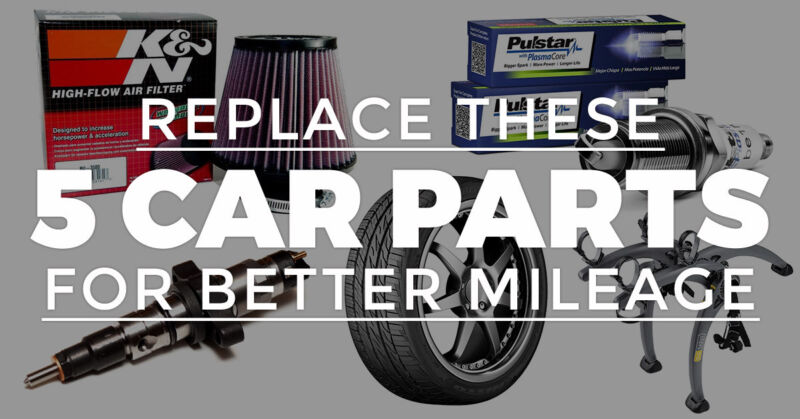 Quote:
A look at 5 parts that could be making your car or truck thirsty

Millions of drivers waste fuel needlessly every day, without even realizing it. Whether by carrying around extra weight or running a vehicle thatís in need of maintenance, bad fuel mileage often creeps up slowly Ė swilling away your hard-earned money, and contributing to excessive emissions. If you donít monitor your vehicleís fuel consumption regularly, increased fuel consumption can be even harder to detect.

Is your ride running at maximum efficiency, or is it wasting your money and polluting needlessly? If youíre not sure, hereís a look at four parts that can be easily replaced and one that should be removed when not in use, as a starting point, to help ensure your car, SUV or pickup isnít drinking more than its fair share of fuel.
Read more about
Replace These 5 Parts for Better Mileage
.
Super Moderator
Join Date: May 2014
Location: N. Central Florida
Posts: 469
Mentioned: 1 Post(s)
Tagged: 0 Thread(s)
Quoted: 49 Post(s)
---
Good article.

Please note, however, that the "high flow" air filter that is shown prominently in several places might actually upset the car's fuel system computer and make things worse instead of better.
---
'17 Prius C-4
Posting Rules

You may not post new threads

You may not post replies

You may not post attachments

You may not edit your posts

---

HTML code is On

---